Growing, Greening and Guarding Ohio's Best
by Kitty T.
October 18, 2021
So what are you going to do with all those fall leaves?!?!? Check out Garden Myths for a few suggestions. Happy Fall!

April 10, 2020
Good April day to my favorite (who are ALL) of my Town and Country Garden Club members. This time it is truly been a 'very long time' since my last communication. No excuses here.
No need to explain how we all feel about our recent Coronavirus situation. Perhaps it took me a while with the illness, confinement and sadness all around to find inspiration. I think I found it in something that is always inspirational. Spring!! As you know it is my absolute favorite season! Please take a look at the Chagrin Solon Sun newspaper, dated Thursday, April 2, 2020.
The article "Seeking signs of spring" about the still open Metroparks is a gem. One thing in this hit me hard. "Nature is not closed".
Indeed, my daily walks are just so fabulous. Where ever I go (of course with social distancing) every plant gives such great joy by budding, growing, opening, flowering and greening. Nature is not closed. It's open. Just think at least one thing that makes us all happy is OPEN ! When I do get outside I seem to feel some release from the current oppression of being quarantined. I hope you all have this joy of finding nature is still there for us to thoroughly enjoy! What's even better is that the changes we see here are our guarantee that some things are normal or as normal as we've ever experienced. Growing proves nature is not closed. It's still evolving and teaching us.
We may not be able to meet, enjoy our educational programs, and laugh with each other now. It will come. I guess patience is the key. I've found each day is a challenge and I am grateful I feel well. Back surgery has let me really enjoy my walks and gardening. I am so grateful. I pray you and your families are well. We will get through this. Stay strong, look around and enjoy each day, especially the warm and sunny ones now. Get outside, plan your summer gardens and remember, Nature is Not Closed.
Can't wait to see you all.

October 10, 2019
Good day to my favorite (who are ALL) of my Town and Country Garden Club members. It's been a while since my last communication. My apologies!
What a season we are entering. I'm praying the leaves that have not fallen will be full of color. Some trees are now showing promise of great variation of fall hues. Color how ever we perceive it is a miracle. Just recently I have been reading of trees that show purple in the fall. I never thought of purple until now. I will be looking for it! What a lovely transition of cool nights and warm days we are experiencing. The hot days are gone. The sun is warm, gentle and soothing. So many have told me this is their favorite season.
I saw this article on "Observing Nature" on botanical illustrations. I couldn't help but think of the book, "Undaunted Courage" where Lewis & Clark made their unchartered trek to the Pacific. They discovered many plants, herbs and trees that treated their life-threatening illnesses. They documented through notes and drawn pictures what they discovered. The Indians told them of many of their 'medicines' to heal. Teddy Roosevelt took a trip down an unchartered tributary of the Amazon. He also was very interested and found necessary to take plants to heal his sicknesses along his journey. He almost didn't survive. I am now interested not just in the beauty of drawn botanicals but love the watercolors. They are NOT just pretty. They tell a story of our past and those who discovered them. Many today rely on 'Natural Medicines' for healing. Please read this article and appreciate not just the beauty but also the dedication of those who first may have survived on these necessary botanicals.
Enjoy this colorful season!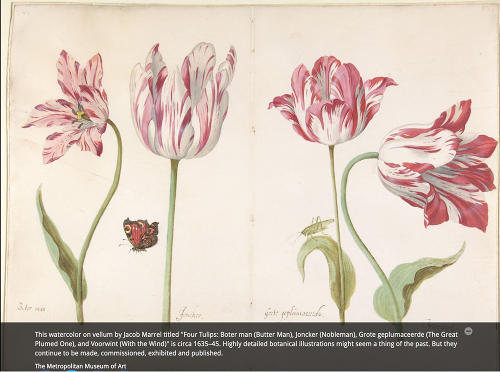 Botanical illustration: Putting a timely focus on nature By Katherine Roth Associated Press Sep 24, 2019

July 2019
To my Favorite Gardeners,
I hope you are enjoying the cool break we are getting from our summer heat. I have to say I have stayed inside some, but I have also enjoyed summer in Cleveland. As I take my walks (a bit more slowly than years ago), yes I am hot but also realize this weather is not unusual here. I remember my younger days when this weather barely fazed me. I do now slip into a pool and so enjoy the cool, refreshing water. Last night I had some ice cold and sweet watermelon, sitting in the shade with a slight breeze. It was perfect! These are the moments summer is made of! The contrast of very hot days and delicious cold vegetables, fruits and drinks are a treat! Add a ceiling fan and a book and I'm in heaven.
Keep watering and feeding the annuals. They are growing "gang busters"! Also keep pinching those Japanese beetles and putting them in soapy water if they are bothering you. My nemesis!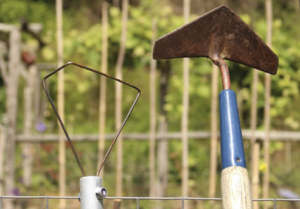 Lastly, please see this article from the AP news that I read in a local newspaper. Maybe our weeds are too big to properly hoe, but maybe not. I had no idea of the variety and usefulness of these tool(s). Take a look, see what you have in your garden shed, and enjoy!
How fast summer is going! Savor all you enjoy now!

June 10, 2019
Dear Members and Friends of Town and Country Garden Club,
I've been a bit remise is connecting with all of you. No excuses. But, I have been enjoying our northeastern Ohio weather. Yes, we have had lots of rain, but when the sun appears it is glorious. I love these cool days. No bugs or viruses (or very few) have ruined our plants not to mention ourmoods…So let's dig in, make changes and make additions to our gardens.
What a joy!
Nothing like the Farmer's Almanac and especially the 'current news' coming from that revered publication to keep us all informed! I realize many of your peonies are blooming profusely , but just in case you want to rejuvenate your plants here are some tips to keep those magnificent blossoms wowing you! How can you not love peonies? Take a look. This actually looks pretty simple. It seems we labor over so many flowers in our gardens and take others for granted. I know my peonies could use a little TLC. How about yours?
Enjoy June! Summer begins in a couple of weeks. Take time to rest, look at what you've accomplished and be proud of yourselves!
And on we go!!

Spring is springing slowly but beautifully in Northeastern Ohio. I have noticed some daffodils showing off their stunning shades of yellow. It's really the 'true green' that gets me every time the temperature rises and the balance of rain and sun seem to green up our grass. A miracle as far as I am concerned! I know many of you other gardeners feel this lift in your spirits when the sun warms not only the plants but more importantly our ambitions to make this year our best in enjoying our gardens.
I saw and wanted to share this video with all of you. Pollination is constantly and enjoyably a necessary procedure. I can't imagine what we'd do without the birds, bees and the butterflies. Please take a look. Enjoy the relaxing, calming and natural effect of these creatures enjoying a sweet taste! I can't imagine they have any idea of the good they are doing by passing on the work of their pollination to all of us. Another miracle!
Once again I am an advocate of Independent Tree. Their article on small trees for small areas hit me hard. I have planted trees that were to be no larger than 5' according to my arborist only to find out they grew to 10'. I'm sure this has happened to some of you who have trees encompassing your homes. They need to be constantly trimmed and are just too big for the location. I trust Independent Tree to give the right information. Take a peak. Perhaps you have many of these varieties, however look to see if there are hybrids or new variations. This is what gardeners love. It is the hunt for something new and pleasing to the eye that can make the difference.
Best Trees for Small Spaces in Northeast Ohio
Meanwhile enjoy spring on NE Ohio. This could be one of the best!!

March 22, 2019
In my Ohio backyard today there is snow. It is March 22, 2019 and I am longing for spring. I bet my fellow Town & Country Garden Club members and others are feeling the same way. Patience and planning are the keys to help us through these days. I have to say I found this site made me smile and gave me encouragement that mild weather is on the way.
I will say some of these feathered friends may not be local to Ohio. Forgive me! I had to send this to you. I do think it will bring a smile to your faces. Please enter on your computer and enjoy !
See I told you Spring was on the way!!

February 14, 2019
Good February Day to all my T&C Garden Club members and those who peek in on our Website. I hired a tree company, Independent Tree, which has done lots of work for me and has terrific knowledge and service. There are two articles that they willingly let me show you one on the "Insects that Winter Over Here" and the other on "Magnolia Tree Blight" (from OSU). I suggest you take a look. These are the months to read, learn and get ready for spring. It WILL come. Be patient. I find it helpful to make lists as I never remember all the tips that are available. Winter seems warmer these years than in the past: no long spells of cold and very deep snow. Maybe we are incurring Global Warming which may truly be a problem. I am grateful for these past few years as I can still see some of my plants that used to be covered in snow for months now resting in dormancy.
I hope you are all warm and healthy. Your favorite greens and fruit may not be local, but we are fortunate to have so many choices in our grocery stores. The local will come. In the meantime try to keep moving, planning your gardens, and reading up on new plants and hybrids.
I look forward to seeing my fellow Town & Country Garden Club members at our next program featuring "Wildflowers on Naked Mountain." We have the best programs ever!! Check out our list of programs for 2019.